Our Company
Solid Sands started in November 2014 and has its headquarters in Amsterdam, the Netherlands.
Solid Sands, based in Amsterdam, is the leading provider of compiler testing and qualification technology in North-America, Europe and Asia. Our mission is to put quality into C. We do that by improving the quality of C and C++ compilers, libraries and analysis tools, and by enabling their safe and secure use. SuperTest, the best possible compiler test and validation suite, helps Solid Sands' customers to achieve the compiler quality level required by the ISO language and functional safety standards. With its history in compiler development, its knowledge of past, current and upcoming versions of the C and C++ standards, and the development of new analysis and optimizations techniques for new use cases, Solid Sands stays at the forefront of tools testing and qualification.
Marianne Damstra
CCO
After approximately 10 years of experience at ACE and being responsible for SuperTest, the opportunity arose to acquire SuperTest and start my own company. This is a great adventure that I enjoy every day since I am glad to learn new things and meet new people. Understanding new markets and filling gaps by improving our SuperTest product as a TEAM is what I stand for.
Besides running this company as one of its co-founders, I like to play competitive basketball and being active with my family in my spare time.
Marcel Beemster
CTO
I love the C programming language, right from the first day I picked up K&R's book, because it provides a direct connection with the machine at high performance. That book was destroyed by a Chinese professor with a fondness for Prolog who sat on it for reference while writing a device driver. C is that flexible. It did not stop me. C has its issues, but so has <insert your favorite language here>. My long term goal is to make sure our C programs and implementations are of the highest quality possible.
José Luis March Cabrelles
Software Quality Engineer
I received a Computer Engineering Degree, and a Master's on Networks and Operating Systems, at the Technical University of Valencia (UPV) in Spain. Afterward, I studied a PhD focused on Processor Microarchitecture, devising different techniques to dynamically reduce Power Consumption in Multicore Embedded Systems while they are executing tasks with Real-Time constraints. Finally, after a career break in Västerås (Sweden), I joined Solid Sands as Software Quality Engineer in the summer of 2016.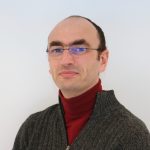 Nicola Rossi
Software Quality Engineer
One of my first experiences "with" compilers was to develop a short piece of C software and translate it into binary code using the Z80 User manual so ... I was the compiler myself. After this and many kinds of lowest-level experiences and the advent of University has changed my life, I began to grow the interest in programming languages, compilers, optimizations, standards, and guidelines.
Crossing many projects on critical and safety systems in the areas of defense, railway, satellite, biometrics, I joined the Solid Sands fleet in November 2017 to boldly go where nobody has gone before.
Remi van Veen
Software Quality Engineer
My interest in compilers was fueled by the compiler construction course during my Bachelor's in Computer Science, which is my favorite course of all time. For my Master's thesis in Software Engineering, I joined Solid Sands as an intern to research the testing of compiler optimizations. Now that I have graduated, I am excited to be part of the Solid Sands team as a Software Quality Engineer. In my spare time, I like traveling, cycling, going to concerts and watching lots of football.
Monica Visser
Marketing and Communication Coordinator
After my study in Marketing and Communications, I joined the team of Solid Sands to fulfill the position of Marketing and Sales assistant. My interests lie in creating unique ideas and new development, which is why I am curious about the unknown and like to take on a challenge. I am motivated, enthusiastic and full of ideas. When not working I enjoy traveling, meeting new people and exploring different cultures.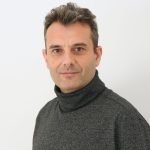 Miguel Miranda
Business Development
Over 15 years experience developing business in Europe and Oceania from building networks of channel partners to R&D commercialization. My main role is working with partners to generate new business opportunities in the market together.
Vasileios Gemistos
Research Intern
During my Bachelor degree at the University of Peloponnese in Greece, I learned to program in C and I spent my spare time to be more familiar with it during these years. I joined Solid Sands for my Master thesis project to research the undefined behavior in C. In my free time, I like watching cinema, reading mystery books and watching European basketball.